Wild boar and female deer hunting at SEFAG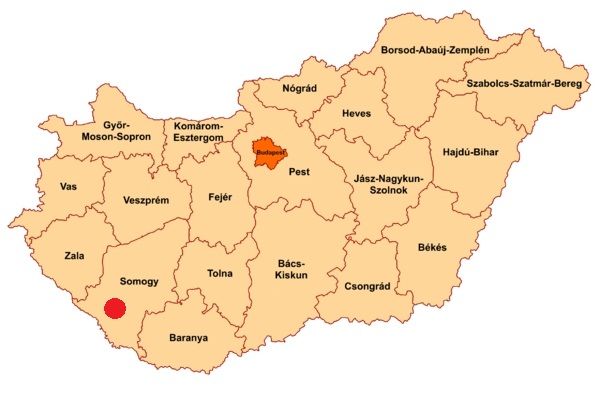 SEFAG Erdészeti és Faipari Zrt. (English name: SEFAG Forestry and Timber Industry Company as a Close Corporation) as the biggest game management company in Hungary completes game management and hunting activity in 104,000 hectare. There are eight separated hunting districts where each type of the big game typical in Hungary can be found and hunted. The quality of the game stock being under management of the company is indicated by it that the hunting areas have been declared to be of very particular function and the red deer stock living here represents outstanding genetic values.
Our offer contains various possibilities of hunting events, like individual or group hunting (in free or fenced areas), horse-drawn carriage and their combination. In the eight hunting districts there are 11 lodges and 5 enclosures; capable of fulfil the highest expectations. The welltrained staff and their thorough activity as well as the quality of the hunting areas and the game stock provides guarantee of the very nice experiences for the visitors coming here.
Female deer
Female red deer
150 EUR
Female fallow deer
120 EUR
Female roe deer
40 EUR
Mouflon ewe, lamb
100 EUR
Wounding: 50 % of the shooting prices.
Wild boar

Sow

(from 50 kg and tusker up to 13,95 cm)

450 EUR
Pig
230 EUR
Piglet
95 EUR
Wounding: 50 % of the shooting prices.
Tusker
Lenght of tusks (cm)
Price
14,00 - 15,95 cm
700
16,00 - 17,95 cm
1.000
18,00 - 19,95 cm
1.400
20,00 - 21,95 cm
2.000
22,00 cm -
2.400
Tusker wounding: 400 EUR
In case of broken tusks under 12 cm with an animal of more than 2 years of age, the price is 550 EUR.
Other costs:
Hungarian hunting license: 100 EUR
Trophy part and judgement: 30 EUR / pc
Accommodation, boarding: 100 EUR/ night / person with halfboard
Jeep: 1,2 EUR / km
Individual guidance: 30 EUR / person / day
Trophy delivery (if needed)