Mouflon
Hunting seasons

| | |
| --- | --- |
| Mouflon ram: | Whole year |
| Ewe: | 01. September - 31. January |
| Lamb: | 01. September – last day of February |
Recommended hunting period
15. October – 15. January
In Hungary the first colonization was in 1901 in Füzérradvány. These mouflon populations came from Nagyappony and Ghymes. The basis of additional colonizations was the Ghymes's population until 1942. As a result mouflon are located in the whole Hungarian middle mountains. A lot of populations can be found in Somony too.
According to official estimates about 10.000 pieces live in our country. The annual bag is 2.300 pieces, whereof about 740 pieces are rams.
The most frequent hunting method for mouflon is the stalking. Because of the mountains the stalking with horse-cart only use rarely. Fallow deer can not shot successful from high seats, because they do not use the same places.
For the sake of their unique eyesight, the shooting of a capital ram provides extraordinary experience.
International credit (IP):
| | |
| --- | --- |
| Bronze: | 185,00 -­ 194,99 IP |
| Silver: | 195,00 -­ 204,99 IP |
| Gold: | 205,00 IP - |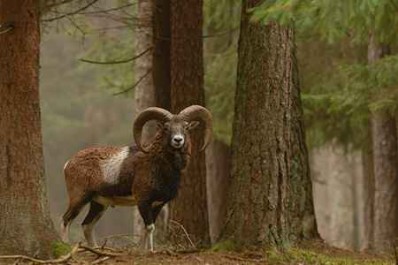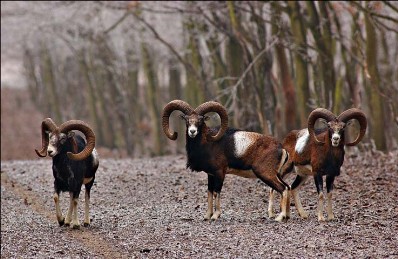 Some of excellent trophy from Hungary
| | | | |
| --- | --- | --- | --- |
| Bajna | 2005 | 96,00 cm | 232,60 IP |
| Bajna | 2004 | 97,95 cm | 240,75 IP |
| Vásárosnamény | 2001 | 103,30 cm | 234,70 IP |
| Vál | 2004 | 90,05 cm | 226,50 IP |
| Gyarmatpuszta | 2003 | 90,25 cm | 226,25 IP |