Wildboar
Hunting seasons

Tusker, sow, pig, piglet: whole year
Recommended hunting seasons
| | |
| --- | --- |
| For individual hunting: | whole year |
| For wild boar driven hunting: | 01. November – 31. January |
Wild boar can shot in individual and driven hunt. The methods of individual hunting are stalking, follow, which is successful for tusker hunting in the winter time.
Furthermore hunters can use high seats, feeding places and horse-carts. In some of our fields can shot red deer, fallow deer and mouflon in case of driven hunting.
In wild boar driven hunt only the wild boar, fox and gold jackal can shot.
For the wild boar driven hunt - which is hold in free areas – need 12 hunters.
The average wild boar bag is 15-20 pieces/day, but 30 pieces is frequent.
Exclusive huntings are organised in 500-1200 ha fenced areas, where the daily bag reaches the 100 pieces, but on the average is 40-60 pieces. For these huntings needs minimum 5 hunters. These wild boars are not more tame, than which lives in free areas, because the professional hunters take care to the boars do not get used to human presence.
International credit:
| | |
| --- | --- |
| Bronze: | 110,00 -­ 114,99 IP |
| Silver: | 115,00 -­ 119,99 IP |
| Gold: | 120,00 IP - |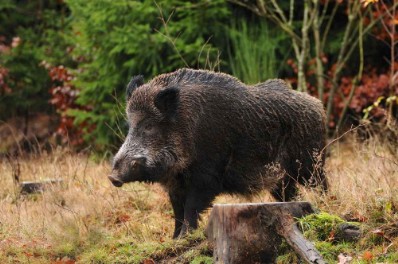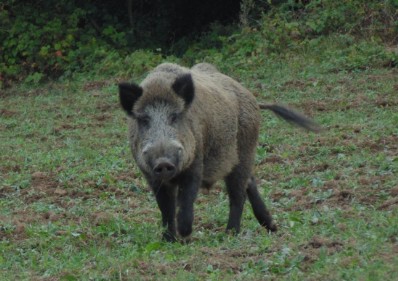 Some excellent trophy from Hungary
Budakeszi
2003
27,55 cm
162,85 IP
present world-record
Budakeszi
2000
25,50 cm
154,80 IP
ex-world record
Hőgyész
2004
25,50 cm
140,85 IP
Szín
2004
26,70 cm
135,50 IP
Budakeszi
2002
21,50 cm
139,55 IP
Szín
1995
28,15 cm
139,55 IP