Bowhunt in North - Hungary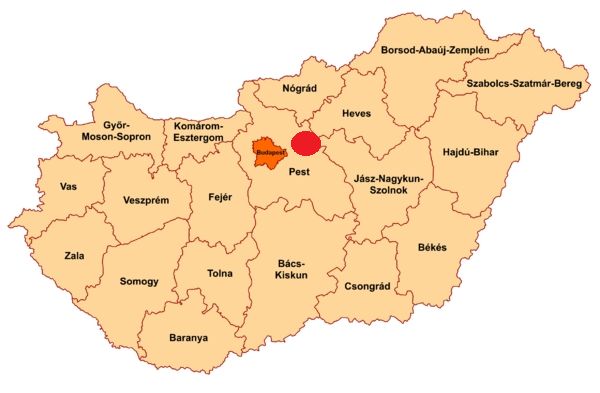 Size of the field: 4.500 ha
Field: free range or fenced area
Games: Wild boar, red deer, fallow deer, roe deer, mouflon
Accommodation, boarding: in hunters lodge (I. class)
Pilisi Parkerdő Zrt. offers high-level hunting opportunities by a hunting area of around 82000 hectares managed by the Company. The hunting areas rich in renowned historical past, monuments and variable geographic features are located within a distance of 50 km from the capital. For centuries, the Buda, Pilis, Gödöllő, Bajna game-reserves served as the scene of the princes' hunting – in addition to the experiences of quarrying games, by the wide choice of dishes made of game, they contributed to legendary feasts of thegns. Currently nine of our game-reserves on almost 6000 hectares insure the long-lasting experiences of successful hunting to the modern hunters.
Individual guidance for bowhunter: 25 EUR / day / hunter
Shooting prices:
Female red deer
150 EUR
Female roe deer
55 EUR
Female fallow deer
140 EUR
Mouflon ewe, lamb
140 EUR
Wild boar
Sow ( from 50 kg )
440 EUR
Pig ( 20 - 49,9 kg)
270 EUR
Piglet ( up to 19,9 kg)
105 EUR
Wounding: 50 % of the shooting prices.
Tusker
Lenght of tusks ( cm )
EUR
+ EUR / mm
12,00 - 13,99 cm
550
-
14,00 - 15,99 cm
550
+ 21
16,00 - 17,99 cm
970
+ 27
18,00 - 19,99 cm
1.510
+ 32
20,00 - 21,99 cm
2.150
+ 42
22 cm -
2.990
+ 74
Tusker wounding: 400 EUR
Other costs:
Hungarian hunting license: 80 EUR
Accommodation, boarding: 106 EUR / hunter / day with halfboard
Jeep: 1,5 EUR / km
Trophy part: 20 EUR / pc
Trophy delivery (if needed)
Transfer