Female deer and Wild boar hunt with bow at SEFAG-LÁBOD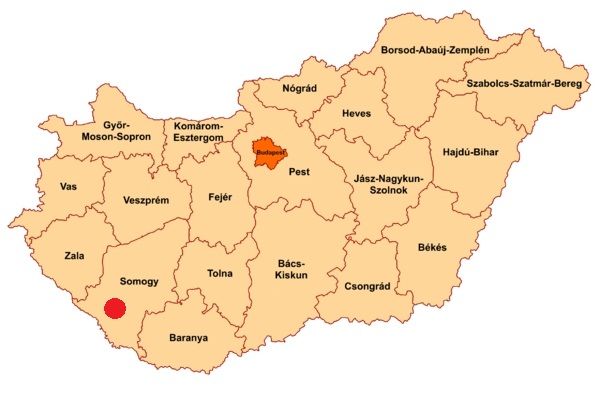 Size of the field: 103.000 ha
Hunting method: hunt with bow
Games: Wild boar, Fallow deer, Red deer, Roe deer
Accommodation and boarding: in Hunters' Lodge
Program opportunities:
Csokonyvisonta Wellness & Spa
Thermal and Medical Spa (Barcs)
Otter Park (Petesmalom)
SEFAG Zrt. as the biggest game management company in Hungary completes game management and hunting activity in 103,000 hectare. There are eight separated hunting districts where each type of the big game typical in Hungary can be found and hunted. The quality of the game stock being under management of the company is indicated by it that the hunting areas have been declared to be of very particular function and the red deer stock living here represents outstanding genetic values.
Our offer contains various possibilities of hunting events, like individual or group hunting (in free or fenced areas), horse-drawn carriage and their combination. In the eight hunting districts there are 11 lodges and 9 enclosures; capable of fulfill the highest expectations.
Shooting prices:
| | |
| --- | --- |
| Hind, jinnock: | 150 EUR |
| Fallow doe, prickets's sister: | 120 EUR |
| Roe doe, kid: | 40 EUR |
| Wounding: 50 % of the shooting price. | |
Wild boar:
Sow:
(from 50 kg and Tusker up to 13,95 cm)
450 EUR
Pig (20 - 49 kg):
230 EUR
Piglet (up to 19 kg-ig):
95 EUR
Wounding: 50 % of the shooting price.
Tusker:
| | |
| --- | --- |
| Length of tusks (cm) | EUR |
| 14,00-15,95 cm | 700 |
| 16,00-17,95 cm | 1000 |
| 18,00-19,95 cm | 1400 |
| 20,00-21,95 cm | 2000 |
| 22,00 cm- | 2400 |
| Tusker wounding: | 400 EUR |
| In case of broken tusks under 12 cm with an animal of more than 2 years of age, the price is 550 EUR. | |
Other costs:
Hungarian hunting license: 100 EUR
Trophy part and judgment: 30 EUR/pc
Accommodation and boarding: 100 EUR/night/person with half board
Jeep: 1,2 EUR / km
Trophy transport (if needed)
Participation fee: 30 EUR / day / hunter